This Book is about Moving People to
Act.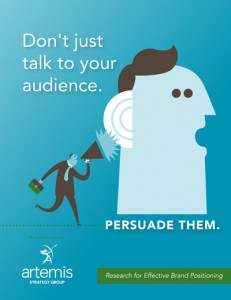 It's about positioning, the development of strong and impactful messages effective enough to motivate people to act. It's for corporate marketing and communication strategists, and the researchers who support them.
Please fill out the form below.  Upon submitting this form, we will send you a link by email to access the download of our free eBook, Don't Just Talk to Your Audience; Persuade Them: Research for Effective Brand Positioning.