Senior Project Director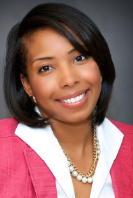 Karolyn is an astute listener. She pays particular attention to customer sentiment and has been helping companies translate voice-of-customer insights into actionable marketing strategies for over a decade. Her research experience spans across the financial, manufacturing, pharmaceutical, public affairs and technology industries. Karolyn's background in sociology makes her a natural observer of social conditions, which is critical in segmenting research populations and understanding consumers' underlying motivations, perspectives and emotional drivers.
Prior to her role at Artemis, Karolyn honed her qualitative and quantitative expertise in research leadership positions at three of the Honomichl Top 50 market research firms and drove marketing strategy as a corporate strategic marketing director in the high-end polymer sector. Karolyn holds a BS in sociology and women's studies from the College of Charleston and an MA in sociology from the University of Maryland, College Park.