Partner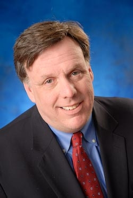 Jon is a founding partner with Artemis Strategy Group. His research experience over the past 30 years has covered a broad range of topics for a diverse set of commercial, not-for-profit and public policy clients. His particular focus is brand strategy and communications using a motivations framework based upon personal values. Relying on this framework, he has completed brand and communications assignments all over the world for such leading organizations as The Coca-Cola Company, MasterCard International, the American Hospital Association and The United States Military Academy at West Point.
Prior to co-founding Artemis, he was Senior Vice President with Wirthlin Worldwide for 12 years and then with Harris Interactive. During his time at Wirthlin and Harris, his work was twice recognized with David Ogilvy Awards for innovative research in support of strategic advertising campaigns for assignments on behalf of the Swiss Bank, UBS and the American Forest and Paper Association.
Jon began to build his global brand knowledge as Vice President of Macro International in the late 1980's and 90's, where he established and managed research operations in Poland and Russia to help Western companies introduce and brand their products and services throughout Central Europe.
A native of Vermont, Jon began his career on Capitol Hill working for then Senator Robert T. Stafford (R-VT) on environment and education legislation.