Many of our primary marketing research clients are leaders in financial services, healthcare, associations and other industry sectors.
The Financial Services Industry

Take a look at thought leadership studies sponsored by PNC, Eaton Vance and Ameriprise. Topics range from retirement planning and risk to family financial relationships, investment and economic outlook. Audiences include individual investors, financial advisors and business leaders.
Our financial expertise with primary marketing research extends to a broad range of institutions including work with partners focused on financial inclusion such as America Saves and Center for Financial Services Innovation (CFSI). Topics range from the use of new technologies designed to make financial products more accessible to understanding what motivates people to save. Audiences include the general population, low- to moderate-income Americans and particular groups such as union participants and small business owners.
The Healthcare Industry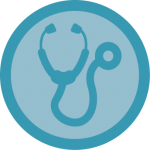 Our work in healthcare often focuses on new product or service design, communication strategy development and assessment, or understanding current and identifying new target audiences. Recently we completed a motivational segmentation study for a major healthcare insurer to help them understand how to motivate consumers to be more engaged and involved in improving their health.
We conducted a reputation study for the medical technology industry to help them benchmark their brand reputation and guide the industry's message strategy. Read more about our primary marketing research in the health and nutrition sector on our case studies page.
Philanthropy and Higher Education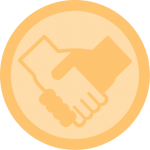 We have served leaders in philanthropy seeking to amplify their voices such as the Atlantic Philanthropies and the Robert Wood Johnson Foundation. We are active members of The Communications Network, a unique organization that serves communicators from nonprofit organizations and foundations. One client used strategic research to communicate the value of maintaining and strengthening North Carolina's public education systems.
Associations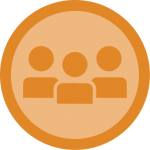 Industry associations use strategic primary marketing research to better understand their constituencies, build marketing programs and communicate critical issues. Refer to our work for AF&PA (forestry sustainability), MilkPEP (the chocolate milk campaign), the Direct Sales Association and a major food science association for examples. For clients launching industry sector campaigns, we have conducted strategic positioning research. Read our case study for the Can Manufacturers Institute (CMI).
Confidentiality Commitment
The studies we discuss here have been released to the public. Most of the research we conduct is used for internal strategic purposes, and we are committed to keeping it confidential.