Partner, Director of Analytics and Methods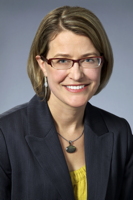 Christine is Artemis' chief methodologist and research team leader. Drawing on her strong statistical foundation and over 20 years of experience in strategic market research design and analysis, Christine conducts the core analytical tasks supporting Artemis' brand strategy and motivational analysis initiatives. She has also introduced sophisticated market segmentations to multiple thought leadership projects, helping our clients speak with greater authority about their audiences' thinking and behaviors. Clients she has assisted span the firm's portfolio across industry sectors, associations, foundations and government. She has key sector knowledge related to Artemis' extensive financial, health and education sector assignments.
Christine's prior work included advertising exposure at BBDO and research leadership at Wirthlin Worldwide, where her experience managing international assignments gave her a unique skill set she regularly applies at Artemis. Christine holds an Honors BA in Political Science and German from the University of Wisconsin – Madison and an MA in International Political Economy from Northwestern University.