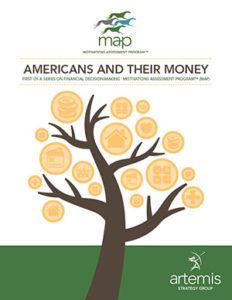 This first eBook in our 2016-17 series illustrates the context of financial decision-making. Originating from our MAP survey of more than 3,000 Americans, it sets the table for our next two reports.
Don't miss this review of today's financial mindsets and goals. We reveal both a picture of the collective financial psyche and a sense of the vast differences among Americans.
Please fill out the form below to receive your FREE copy. After submitting this form, we will send you a link by email to access the download.