The Situation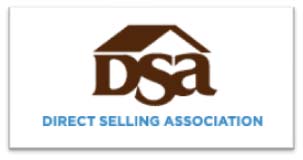 The Direct Selling Association (DSA) is the U.S. trade association for about 200 leading companies that manufacture and sell goods and services directly to consumers. Direct selling is a hugely dynamic and diverse industry that contributes significantly to the economy and has proven successful for many individuals and entrepreneurs:
Nearly 17 million people are involved in direct selling.
Direct selling accounts for over $32 billion in the U.S and worldwide direct sales totals nearly $170 billion.
The DSA's main activity is to improve public perception of the direct sales industry. In order to develop information for this objective the association conducts research with three critical audiences: the public, the Association's member companies, and the independent contractors who are members of the direct sales force.
DSA wanted to take its research efforts to a higher level, to be more integrated, timely and directly responsive to member companies' needs and interests. DSA tapped Artemis Strategy Group to manage this integrated research program because of Artemis' focus on motivation and thought leadership research coupled with a team with the capabilities and experience to bring DSA's research vision to life.
Our Recommendations
Under the leadership of one of its senior partners, Artemis brought to DSA a team experienced in working with the unique structure and needs of an association and its volunteer members.
Artemis Strategy Group reviewed the direct selling environment, the DSA's research objectives, projects and action plans for the past two years, and member evaluation and use of the existing research. Artemis then created an overall plan, designed individual studies, implemented them according to an integrated timeline that was flexible enough to meet the needs of volunteer committee members, and provided a reporting program that helps DSA showcase its findings to members and the public. Throughout, the research program serves the DSA's critical need to support its public communications efforts.
The Outcomes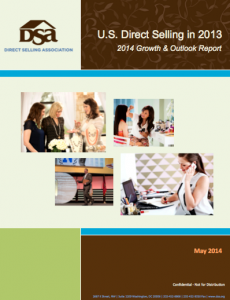 As a result of Artemis' efforts, DSA improved the information delivered to its constituencies in the following ways:
Ensured that the most important information needed to address the mission was collected.
Strengthened the research approach with stronger methodologies, improving confidence and member engagement.
Created linkages between studies, leading to better insights and more impact for the organization's research investment.
Identified more effective ways to communicate information to members and the public through multiple delivery channels, including presentations at association conferences, and enhanced visual appeal of written material.
Identified and addressed emerging trends in the industry, leading to greater participation in important industry studies.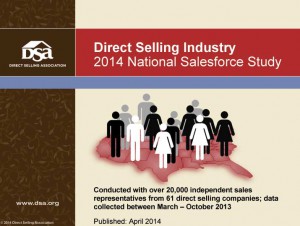 Artemis collaborated closely with DSA staff and committee members to better serve the overall mission of the organization through an increased research management and implementation capability. The DSA is now better equipped to serve its members and to educate the public about direct selling as a result of the improved and more effective planning process and the resulting research plan.
"Artemis Strategy Group worked with DSA staff and committee volunteers to improve our ability to deliver insights in support of our mission. Because of their understanding of associations and strategic focus, I believe Artemis is uniquely suited to work with our unique research and information needs. They were certainly the right choice for DSA." Amy Robinson, CMO